The nation's leading cement manufacturer, GHACEM, has begun the processes to establish a new cement production plant in Kumasi to serve the Ashanti region and its surrounding areas.
Speaking to Joy Business in an exclusive interview, Managing Director of GHACEM, Stefano Gallini said this has become necessary due to the growing demand for cement in that part of the country.
"The Ghanaian construction sector growth is the driving force behind this agenda and our Ghanaian customers are at the center of this".
"We want to continue taking care of the Ghanaian market and as you may be aware, there has been an exponential growth in commercial activities which GHACEM has been involved in and we want to continue with our contribution for the nation's development in this regard" he noted.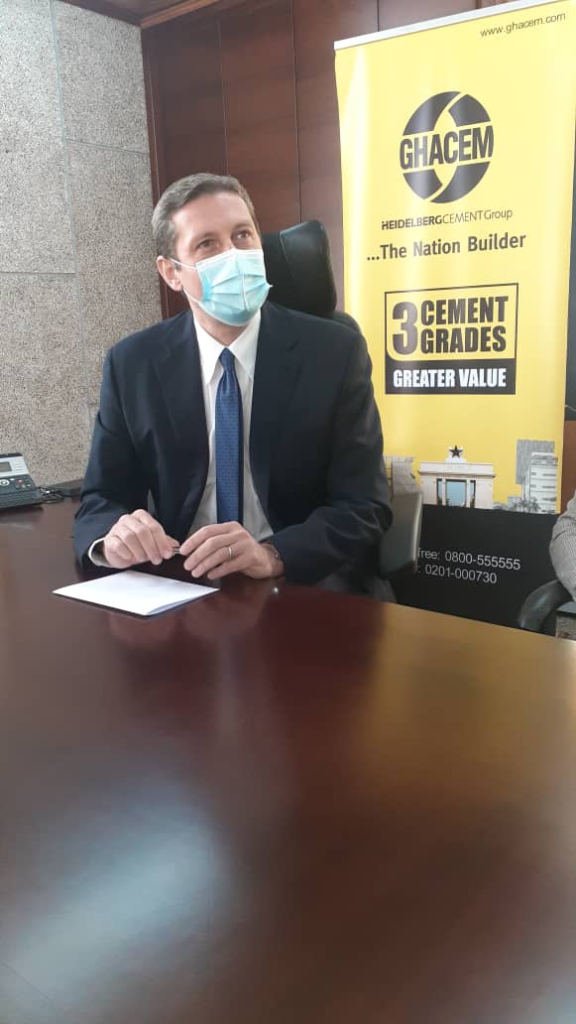 The new plant will produce about 1.5 million tonnes of cement per annum to serve the Ashanti region together with future plans of exporting to Burkina Faso and other neighboring countries.
Apart from the establishment of the new plant to cater for the growing demand, the cement manufacturer is also embarking on an aggressive expansion works on its already existing production factories in Tema and Takoradi.
On the concerns of unhealthy competition in the market, Stefano Galini disclosed that his outfit has been engaging the relevant authorities to find a lasting solution.
The $100 million investment by the company is expected to increase employment opportunities for the cement industry as many more projects are being undertaken.
Source: newsfarmgh.com